Posted on: Wednesday, November 1st, 2017
November is Diabetes Prevention Month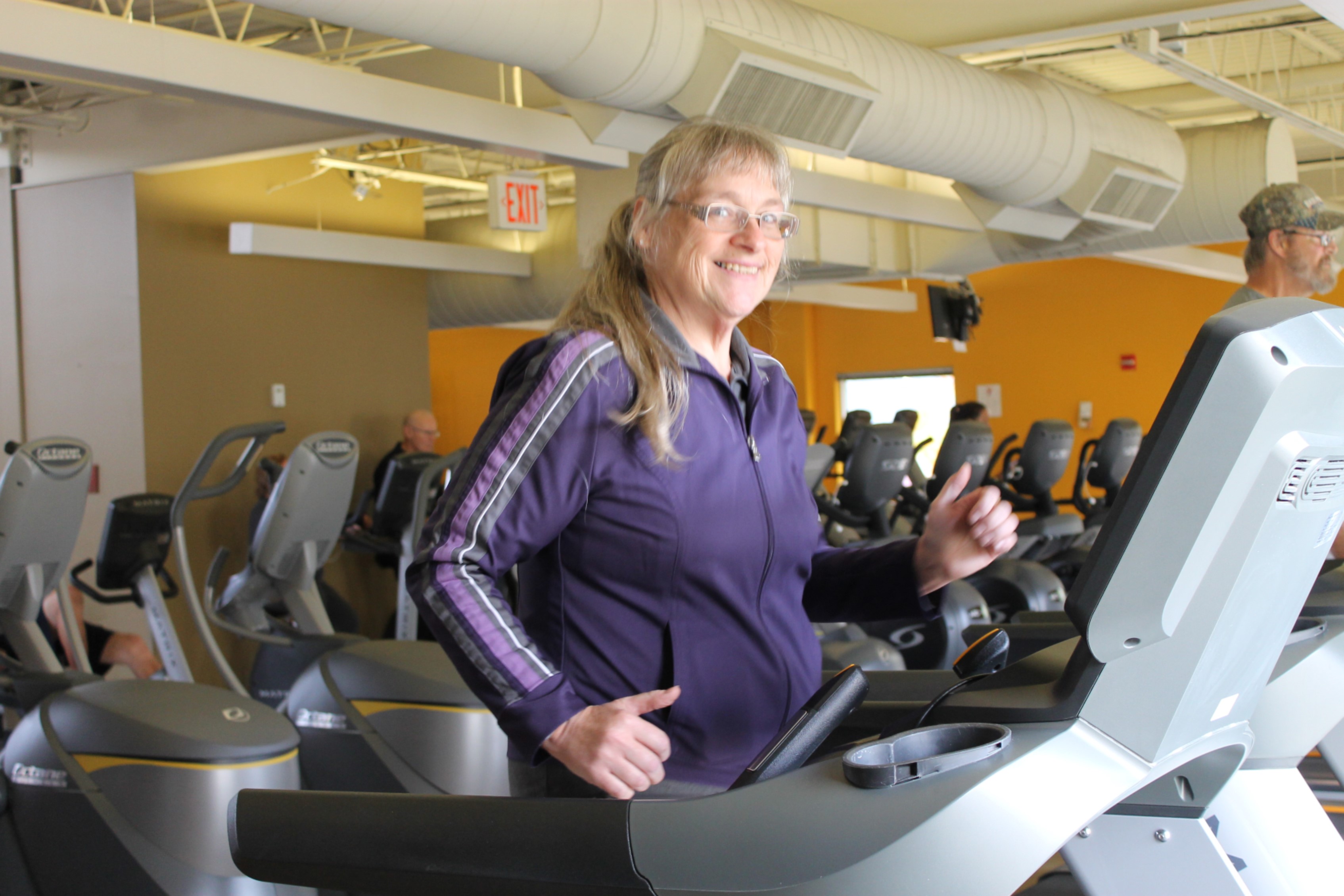 The YMCA's Diabetes Prevention Program is designed to support adults who are at high risk of developing type 2 diabetes and reduce their risk.
Prediabetes occurs when blood sugar levels are higher than normal but not high enough for a type 2 diabetes diagnosis. Risk for developing type 2 diabetes may be reduced or eliminated by weight loss, healthier eating and increased physical activity. More than 86 million Americans have prediabetes and are at risk of developing diabetes.
Prediabetes may be reversible; diabetes has no cure. Fortunately, our Diabetes Prevention Program is designed to support adults at high risk of developing type 2 diabetes and to reduce their risk for developing the disease. This 1-year program, consists of 24 sessions, providing a welcoming environment where participants work together in a small group with certified YMCA instructors to learn about healthier eating and increasing their physical activity.
READ RUTH'S STORY:
"I had spent my entire life dieting. I'd lose 100+ pounds, 10 different times and regain it. My doctor shared with me a trifold with health management programs available at the Hockomock Area YMCA. My A1C was high and I agreed with my doctor to look into the YMCA Diabetes Prevention Program.
I was very resistant about the program at first. How could just counting fat grams get me the results I was looking for? I started working the program and saw great results. This program provides accountability – I met weekly with my trainer Donna who helped me so much. For me, the accountability to meet with Donna and share my food and physical activity journal kept me on track.
It's been 8 months since I graduated from the YMCA's Diabetes Prevention Program. The program has truly transformed my life! I continue to count daily fat grams and I make sure to get in my walk early each day. I've lost 115 pounds. My blood pressure and cholesterol are down and I'm no longer pre-diabetic."
– Ruth Frazier, YMCA's Diabetes Prevention Program Graduate
JOIN US! NEW CLASSES BEGINNING IN NOVEMBER
North Attleboro Y: begins Wednesday 11/8 at 1:00pm

Franklin Y: begins Wednesday 11/8 at 6:30pm

Not sure if this is for you?
There is a great tool for prediabetes and type 2 risk assessment at YMCA.net/diabetes. Risk factors include: race, age, weight and activity level. A diabetes screening can also be conducted by your physician.
If you are at risk for diabetes, our YMCA Diabetes Prevention Program (YDPP) is designed to help reduce that risk. The Program uses a CDC-approved curriculum and is part of the CDC-led National Diabetes Prevention Program. The year-long program consists of 16 weekly sessions and three sessions every other week during the first six months followed by 6 monthly sessions in the second six months. A trained lifestyle coach helps participants learn tactics for healthy eating, physical activity and other lifestyle changes.
YDPP resulted from a study by the National Institutes of Health (NIH) which showed how healthier eating, increasing physical activity and losing a modest amount of weight could lead to better health in participants and an overall reduction of new type 2 diabetes cases.
The goal of the program is to help adults at risk for diabetes reduce their body weight by 5 to 7 percent and increase their physical activity to 150 minutes per week. Studies have shown that programs like the YMCA's Diabetes Prevention Program can prevent or delay new cases of type 2 diabetes in adults by 58 percent and by as much as 71 percent in those over age 60.
For other patients diagnosed with prediabetes, finnanical assistance is available. Please call Donna Higgins at 508-772-1310 or phl@hockymca.org with any questions. You may also wish to contact your medical provider for a referral.