Posted on: Tuesday, October 31st, 2017
YBL (Youth Basketball League) is Back! Get in the game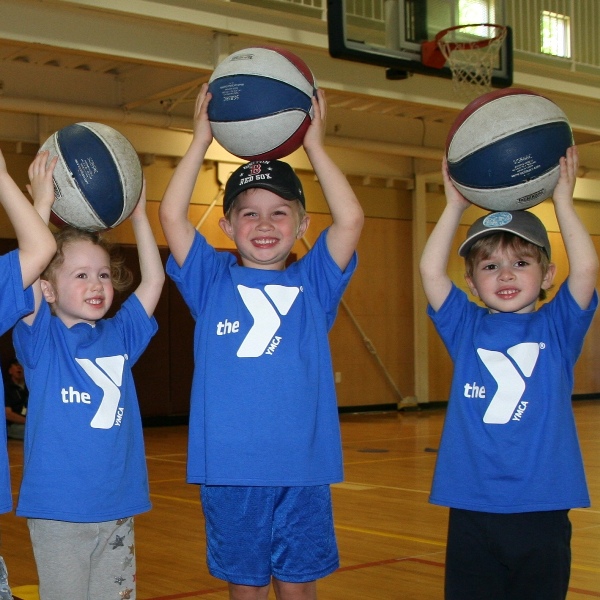 Everybody plays, everybody wins
Millions of people have been introduced to sports at YMCAs. Whether your child is just starting, new to team sports, or playing regularly, the Y's youth basketball leagues are worth checking out. Improve your skills, make new friends, be active with other kids and learn to love a sport at the Y.
The Hockomock Area YMCA is dedicated to building a stronger community by offering programs that support exercise and physical fitness, regardless of age, income or background.
For over a century, we've served as the entry into sports and fitness for youth. Not only was basketball invented by a YMCA institution, but the game's first professional team came from a Y. We look forward to honoring the Y's rich history as the founder of basketball this winter. See you on the courts!
Teams now forming. runs: December 2 – January 27
YOUTH BASKETBALL LEAGUE PREP (3 YRS)
Develop the fundamental skills of basketball in a group class setting. Children will focus on dribbling, passing, shooting, and defense as well as basic game play.
45-MINUTE SATURDAY CLASS: @FOXBORO and @NORTH ATTLEBORO. Time: 9AM
cost: $71 (member), $107 (program member)
YOUTH BASKETBALL LEAGUE (3–8 YRS)
Focus is on skill development, sportsmanship, and fun. Practices are developed to meet the needs of each group. The first 3 weeks are devoted to practice and the last 5 weeks to games. cost: $42 (family-type member), $84 (youth member), $126 (program member) 1-HR ON SATURDAYS:

@FOXBORO 4 YRS 10:00am; 5–6 YRS 11:15am 12:30pm 3:00pm; 7–8 YRS 1:45pm 3:00pm
@FRANKLIN 5–6 YRS 11:30am
@NORTH ATTLEBORO 4 YRS 10:00am; 5–6 YRS 11:00am; 7–8 YRS 12:00pm
YOUTH BASKETBALL LEAGUE (9–11 YRS)
In Foxboro, we offer league play for kids ages 9-11 and (new this year!) we provide families the flexibility of signing up by day. A perfect option for those who cannot commit to all 8 weeks. cost: $42 (family-type member), $84 (youth member), $126 (program member); or $11/day (member), $17/day (program member) 1-HR ON FRIDAYS: @FOXBORO 6:00pm

Register to Play in North Attleboro