Posted on: Saturday, November 4th, 2017
Winter Weigh to Change Program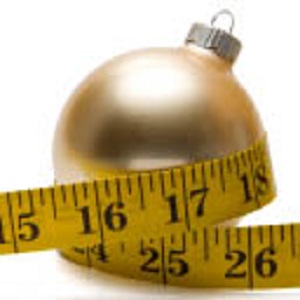 "The YMCA saved my life" explains Kelly DeMartinis, Hockomock Area YMCA member. "I have many health issues. I brought my cholesterol and trygyceride levels back to normal where before they were very high."
throughout her 3 sessions on the Weigh to Change program, Kelly lost a total of 42 pounds and 19.5% of body fat by improving her nutrition and exercise.
DeMartinis calls the Y her 'home away from home.' She embarked on her weight loss journey on December 31, 2016 and has not only shed pounds and inches but also learned many lessons on living healthier since then. She fuels her body with a protein-rich diet, does not skip meals, reads labels while grocery shopping and now enjoys drinking a lot of water and eating nuts and fruits. "Treat your body like a Ferrari, always pump the good fuel in," she says.
Our Weigh to Change program offers a great opportunity to support and guide you in your quest to look and feel better. In fact, for 2017 so far (3 sessions @ 10 weeks each), 155 WTC participants lost a total of 1,445 pounds and 1,631 inches
Registration is now open for our winter program.
The 10-week winter Weigh to Change program runs November 20th through January 27th.
Learn more at an information session:
Bernon Family (Franklin) Branch
45 Forge Hill Road, Franklin, MA 02038
Wednesday, November 15 @ 6:30pm
Invensys Foxboro Branch
67 Mechanic Street, Foxboro, MA 02067
Wednesday, November 15 @ 6:30pm
North Attleboro Branch
300 Elmwood Street, North Attleboro, MA 02760
Wednesday, November 15 @ 6:30pm
The Weigh to Change program offers support and education in both areas of fitness and nutrition. By combining physical training and better nutrition, participants will benefit in the most successful way to achieve weight loss. Participants will be challenged throughout the ten weeks with personal training, nutrition guidance, group workouts, and friendly challenge competitions.
Specifically the Weigh to Change Program includes:
Weekly individual 30-minute personal training session
Individual nutrition counseling with nutritionist
Minimum of three weekly group training sessions
Weekly nutrition and physical challenges
Two Nutrition workshops
Grocery store education tours
Before & after Styku 3-D body scans
Entry into a local road race
The cost of the program is $499 for Hockomock Area YMCA Members and $599 for Hockomock Area YMCA Program Members (over an $800 value). Payment plan available.
REGISTER HERE FOR WEIGH TO CHANGE


This holiday season, give the gift of good health to yourself and your family …you'll be so glad you did!