Posted on: Thursday, May 18th, 2017
Veggie Share Summer 2017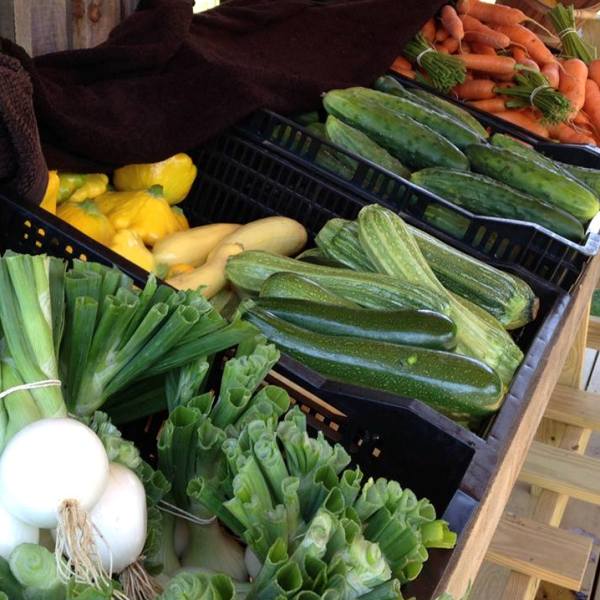 We are now accepting registrations for CSA Share 2017 at the Mansfield Community Garden. This is a great option for increasing your intake of veggies this summer! Take advantage of this local gem of a garden — and its weekly output of freshly harvested organic produce. DETAILS ON OUR VEGGIE SHARE PROGRAM:
MANSFIELD COMMUNITY GARDEN
The Garden is a partnership between the Hockomock Area YMCA and the Town of Mansfield
Our mission is to educate and involve the community in learning about fresh produce
We promote healthy, active lifestyles by connecting people to the food they eat and grow
LOCATION
We are located across the street from 386 Essex St in Mansfield, MA
No pesticides or chemical fertilizers are used and consumers benefit from our use of organic practices
PURCHASE A CSA
From June – October, we produce a typical CSA weekly share of produce (approximately 5-8 lbs/items)
Produce may include: lettuce, kale, chard, bok choy, arugula, tomatoes, eggplant, peppers, cabbage, squashes, cucumbers, broccoli, melon, beans, peas, onion, potatoes, radish, beets, turnip, carrots, herbs, and more
All are harvested and prepped for pickup before you arrive
You may choose to pick up at the garden in the afternoon (choose either Tuesday or Thursday)
Cost is $425
Limited Spots.
For further inquiries, including volunteering at the garden and interest in obtaining your own plot at the garden, please contact communitygarden@hockymca.org.