Posted on: Monday, January 30th, 2017
Indoor Triathlon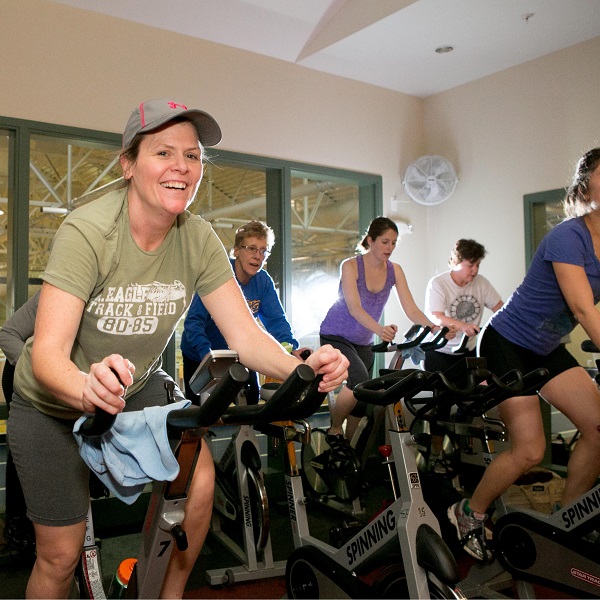 Give It a Tri
Our Indoor Triathlon Results are Here!

Thank you to all participants and volunteers on another successful event.
FEBRUARY 26, 2017
8:00 a.m. First Wave
Bernon Family YMCA
45 Forge Hill Rd. Franklin, MA
Winter is a great time to swim, run and train indoors. At the Y, we believe we are better together. And with our focus on healthy living, we are thrilled to bring athletes together every winter for our indoor triathlon tradition.
This is a fun event for varied levels of experience and we expect to see both beginners and seasoned triathletes. Or maybe you will grab a team, with each member contributing in either the bike, swim or run.
Make this a time for getting up, getting active, and achieving goals. Teams and individuals are all welcome!
EVENT DETAILS
SWIM: 15 minutes (transition 1: 10 minutes)
BIKE: 25 minutes (transition 2: 5 minutes)
RUN: 20 minutes (performance measured in points for all events)

All proceeds support the Hockomock Area YMCA's Reach Out for Youth and Families Campaign – the primary vehicle in subsidizing confidential scholarship assistance and LIVESTRONG at the YMCA, our YMCA's Diabetes Prevention Program, our Integration Initiative, and our Teen Centers and Programs.
Questions? Please contact michellebr@hockymca.org or 508-528-8708