Posted on: Saturday, March 9th, 2019
Partner with us for our 5th annual Food Drive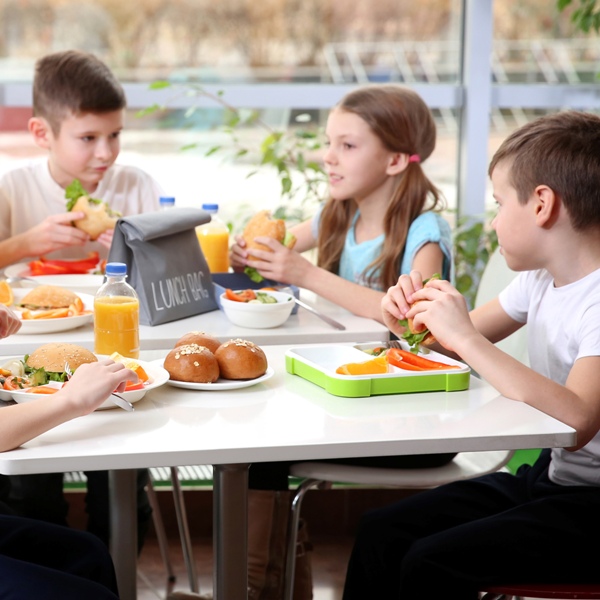 Thank you for your support of local families in need. This year, our Healthy Food Access Initiative is excited to share a food drive that will support school-based food pantries. From March 12 through April 7, donation boxes will be available for you to bring along a healthy food item (or two!) during your next visit to the Y.
Did you know? One in nine people in eastern Massachusetts is at risk for food insecurity. Due to significant increases in food insecurity, many schools are now hosting food pantries, which greatly aids families where transportation or work schedules conflict with their accessing the town food pantry.
School-based food pantries rely heavily on community resources to provide kids the healthy food they need and deserve. Volunteers, staff, parents, teachers, clubs, churches, and other community groups are all crucial to implementing and sustaining these programs through food drives and fundraising efforts.
Please support local families by donating healthy, kid-friendly food (see page bottom for suggested items). Typically, children carry this food home and often prepare it themselves, so we are asking for food that is reasonably nutritious, lightweight, and easy to prepare. All food will be donated directly to the schools or the town food pantries. Suggested items include: whole grain products, brown rice/quinoa, lower sodium hearty soups, canned vegetables/fruit, beans, oatmeal, nuts, spices, and household/personal care items.
The Hockomock Area YMCA is also looking for volunteers! Volunteer support is needed to help in a variety of ways including: weighing and counting donations, transporting donated items, and helping spread the word about this initiative with friends and neighbors.
For more information or to volunteer, please contact Shannon Nisbett at shannonn@hockymca.org.

The Healthy Food Access Initiative at the Hockomock Area YMCA supports food program initiatives in these schools: Bellingham, Franklin, Hopedale, Mansfield, Medway, Milford, North Attleboro, Plainville and Wrentham.

SUGGESTED ITEMS: whole grain low sugar cereal, hearty low sodium soup (lentil/minestrone/ vegetable/black bean), pasta sauce, canned low sodium vegetables, canned fruit in 100% juice, oatmeal, whole grain pasta/brown rice/quinoa, dry lentils, kidney beans, black beans, peanut butter, sunbutter, white tuna, spices, almonds, walnuts, sunflower seeds, 100% juices, bottled water, olive or canola oil, paper goods, personal hygiene items, gluten or nut free food items, pet food or pet products, supermarket gift cards given directly to staff at the YMCA