Posted on: Monday, October 3rd, 2016
Calling all Leaders!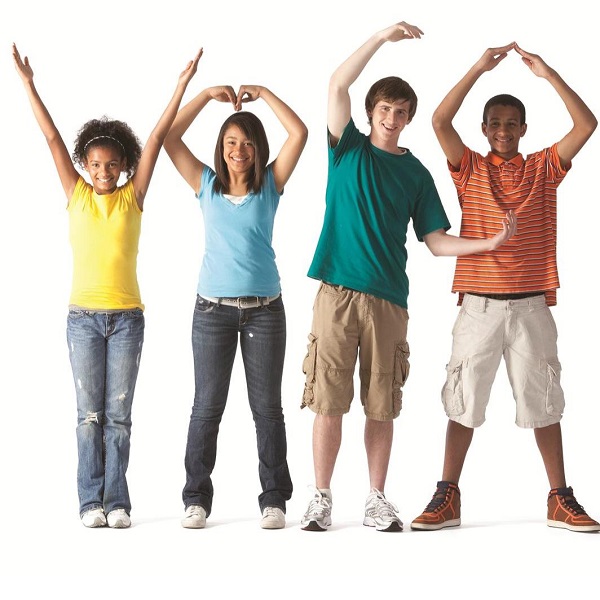 Get Involved, Make a Difference
A Community for Teens
All kids have great potential. Learn more about our Leaders Clubs, enrolling now. These clubs (for middle and high school students) are designed to give young adults the opportunity to envision and pursue a positive future, and they give kids a chance to take an active role in strengthening their community.
Our goal is to help Leaders Club members develop the qualities of a leader and gain valuable life skills, thereby setting members up for success in whatever they look to achieve or accomplish. We are an active bunch that accepts everyone for who they are and encourage our members to be themselves. We are silly, we are goofy and we are proud of who we are. We establish a judgment-free environment to help members feel comfortable in their own skin and be themselves. Too often today's youth have to deal with peer pressures at school and among friends: feeling forced to alter the way they act, walk, talk, think, and dress. Not here! In Leaders, you are encouraged to be YOU. In your purest form.
A major component of the club is our commitment to volunteerism. We require all members to complete 6 hours of service every month. Not only does this show us the value of giving back, but it also feels really good to know that because of YOU someone else is better off. In addition to giving back to the community, we also ensure tons of fun for all! Be prepared to attend lock-ins and overnights at the Y, go on field trips and visit other YMCA's for fun and excitement… while meeting new people and making lifelong friends.
JR LEADERS: middle school ages. SR LEADERS: high school ages. Meetings are held weekly. Leaders Club is FREE for Hockomock YMCA members ($5 for non-members). Registration packets are available at Member Services.
Foxboro
(at the Foxbooro Y, in the Teen Center)
JUNIOR LEADERS meet Thursdays, 6-7:30pm
SENIOR LEADERS meet Wednesdays, 6-7:30pm
Franklin
(at the Franklin Y, 2nd floor Youth Development Area)
JUNIOR LEADERS meet Wednesdays, 6:30-7:30pm
SENIOR LEADERS meet Thursdays, 6:30-8:30pm
North Attleboro
(at The Zone Teen Center (585 E. Washington St, North Attleboro)
JUNIOR LEADERS meet Mondays, 6:00-7:00pm
SENIOR LEADERS meet Mondays, 6:45-8:00pm
In addition to Leaders Club, your YMCA offers many teen activities like dodgeball and basketball tournaments, movie nights, and dances. Please keep an eye on our Friends & Family Calendars so you don't miss a thing!
"I don't know where I would be without the Y!" – Peter Dailey, on gaining leadership skills and great friendships all while becoming more confident, open-minded, and accepting of others through his active participation in Leaders Club.