Posted on: Wednesday, April 19th, 2017
5 Days of Action: Protect their only childhood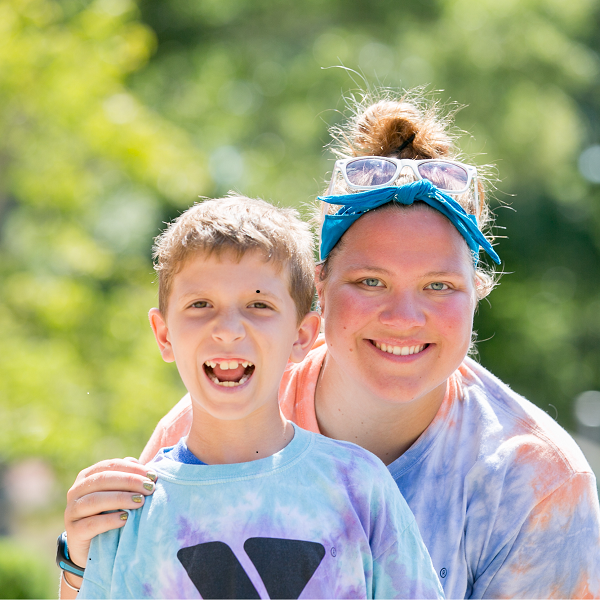 In recognition of April as Child Sexual Abuse Prevention month,the Hockomock Area YMCA will be joining other Y's across Massachusetts and the nation in promoting "Five Days of Action Initiative" from April 24-28, 2017.
This month and throughout the year, we encourage all individuals and organizations to play a role in making our local communities a better place for children and families. Together we can prevent child sexual abuse by ensuring that adults have the knowledge, skills, and resources they need to prevent, recognize, and react responsibly.
1 in 10 children experiences the trauma of child sexual abuse before age 18, typically at the hand of someone they know and trust. As adults we are responsible for protecting children and educating ourselves to prevent, recognize, and react responsibly to child sexual abuse. The Hockomock Area YMCA partners with Darkness to Light to provide child abuse prevention training to adults that strengthens our community and kips our kids safe.
During the week of April 24th, we will share information and resources with our members and the community on how to keep our children safe.
Information will be shared through a variety of methods such as email blasts, social media, and within our facilities. Please consider supporting the movement of child sexual abuse prevention by sharing the information with family and friends and participating in our daily calls to action.
---
During the week in our branches:
We will ask members, staff, and volunteers to sign a pledge to protect children. We will display these signed pledges throughout our branches during the week to promote and emphasis the importance of community based prevention.
Plant a pinwheel today! Did you know that the pinwheel is a symbol of a carefree, happy childhood? Every child deserves that kind of childhood. When you visit any of our branches, take a pinwheel and plant it in your yard. Pinwheel planting is designed to inspire all of us to take action in support of children and families during Child Abuse Prevention month.
Take the Darkness to Light Online Training. 5% of a community trained in Child Protection to be aware and responsive is the tipping point to make a positive change*. (Statistic from Darkness to Light)
We will provide resources to help educate, spread awareness, and prevent child sexual abuse. With proper policies, procedures, and protocols, we can all minimize the risk and deny an offender the access to harm children. Here are links to some of those resources:
Letter from Ed Hurley, President
American Attitudes Toward Child Sexual Abuse Infographic
Hockomock Area YMCA Child Protection Trifold
Stop It Now's Prevention Tools
Mandated Reporting: What You Need to Know
Information for Parents of Young Children
Talking to kids About Digital Safety
If you are a member of an organization or community group that would like to learn more about comprehensive training on Child Abuse Prevention, please contact Tony Calcia at 508-643-5226 or tonyc@hockymca.org.
Please follow us on twitter for the latest developments in child protection policy, news from our new Know See Respond campaign, and ways you can be involved in strengthening your YMCA as a leader in youth development.
#Preventnow