Posted on: Monday, August 21st, 2017
Our Part Day Preschool Programs – Enrolling Now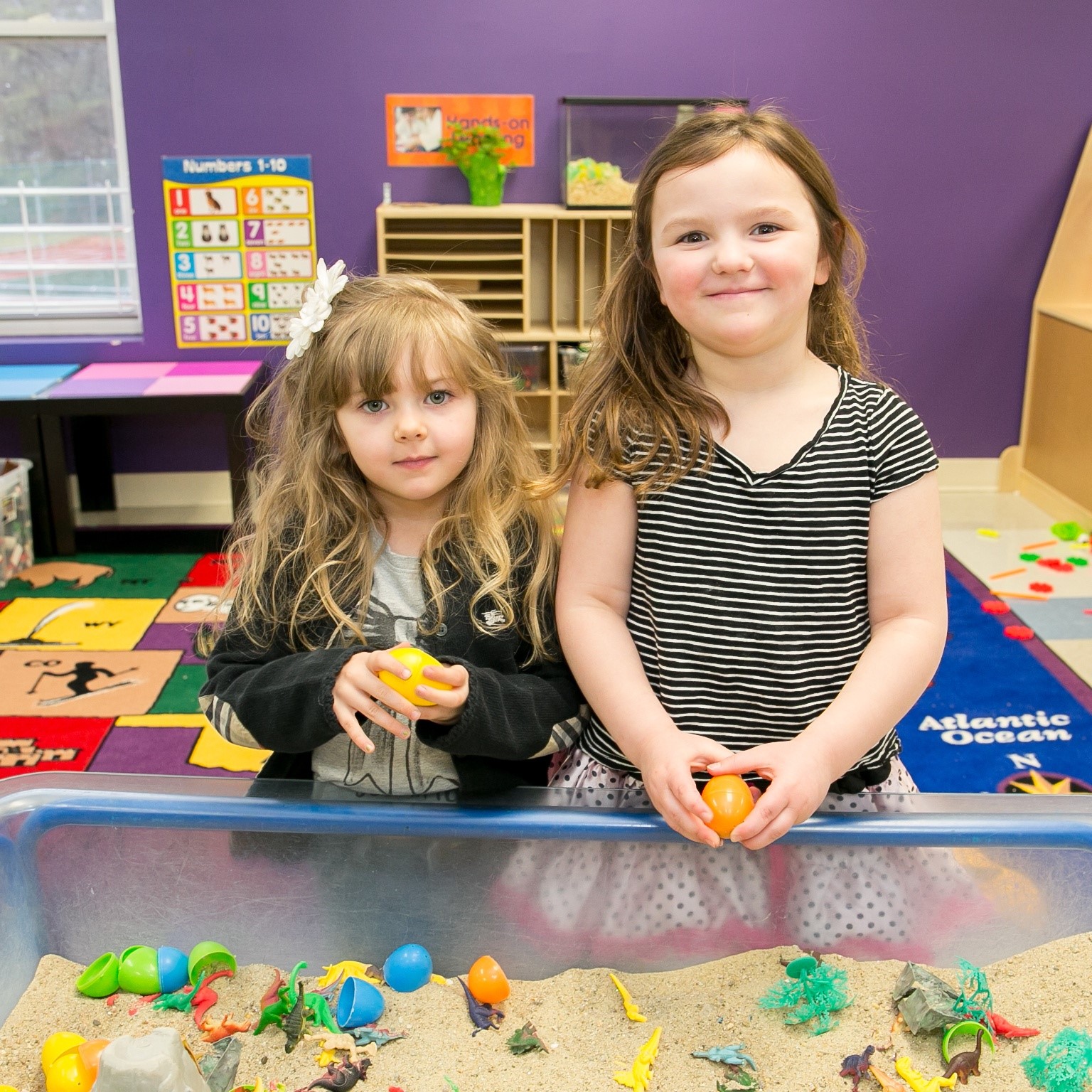 We offer part day preschool programs to enhance the social and academic skills of children ages 2.9 to 5 years old. The program focuses on activities that promote character development including caring, respect, honesty and responsibility. The preschool staff strive to create a warm, structured environment in which preschool children develop a positive self-image through activities which enhance individual skills as well as positive group interaction. Unique lessons are brought to life in fun and imaginative ways.
Additionally, teachers guide students in learning new motor and academic skills through activities in reading, science and math, using a STEM curriculum and our iPad technology program. We emphasize listening and verbal skills that prepare children for school.
Our curriculum also includes physical activities such as gymnastics, swim and sports to keep kids active. We introduce our preschoolers to a range of learning opportunities in a structured environment, providing a well-rounded school readiness program.
The part day preschool takes place at the Bernon Family and North Attleboro YMCA branches, as well as the Mansfield Arts & Education Center, and is available in five, three, and two day sessions. The program observes the following schedule:
5 Days: Monday-Friday, 9am-11:30am (Extended session: 9am-1pm)
3 Days: Monday/Wednesday/Friday, 9am-11:30am (Extended session: 9am-1pm)
2 Days: Tuesday/Thursday, 9am-11:30am (Extended session: 9am-1pm)
For additional information, or to enroll your child in the program, please contact:
Bernon Family YMCA Childcare: 774-235-2745
North Attleboro YMCA Childcare: 508-643-5242
Mansfield Arts & Education Center Preschool: 508-339-3066